AUTOLINK INTERNATIONAL
Quality, Health, Safety Policy
| | | | | |
| --- | --- | --- | --- | --- |
| Doc# | Annex-1 | | | Issue # 01 |
| Doc Date | 1st Jan 2017 | | | Rev # 00 |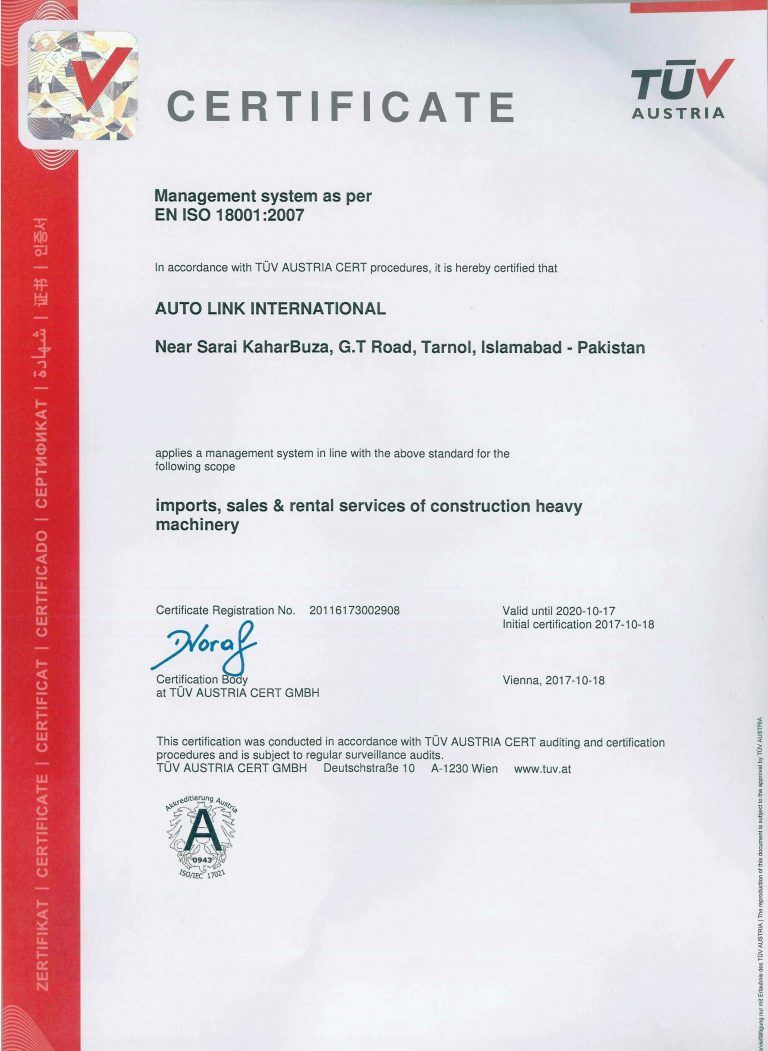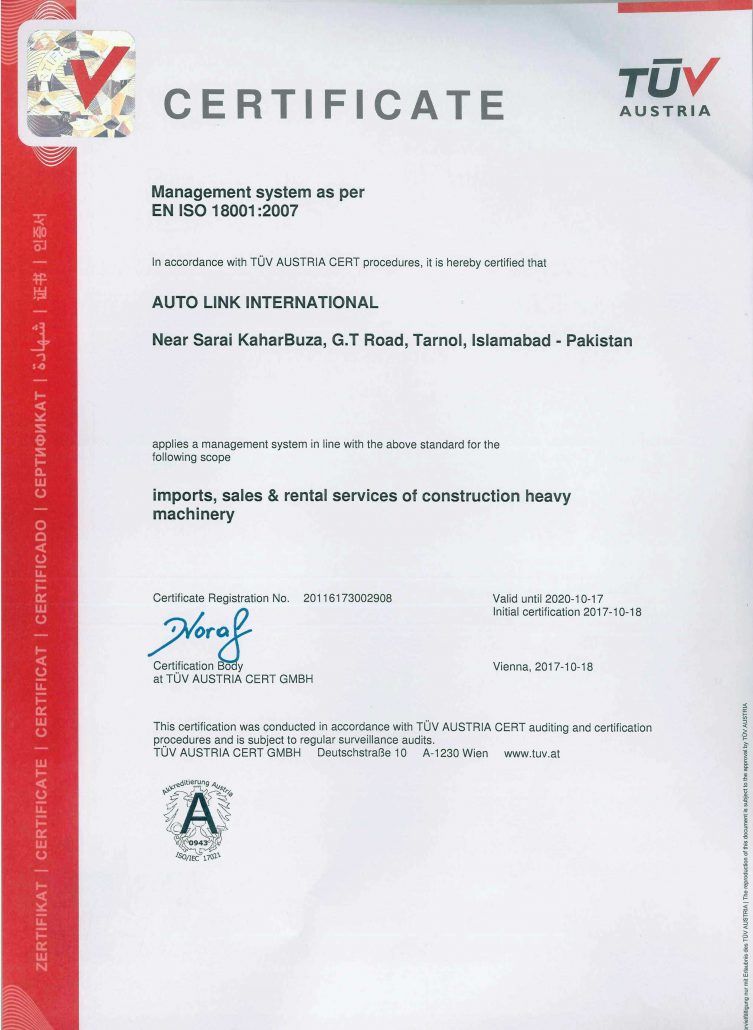 We believe that the real strength lies in the client's satisfaction which can only be achieved by providing quality and in time completion of work in accordance with client's exact needs with the efficient system & technical support.
We also believes that the quality is the combined responsibility if all the individual and departments of the company's Quality, Health & Safety system is improved by regular training and the acquisition of latest technology. Our products and services reflect the strength and credibility of the company.
We are committed to inculcate and continually improve a culture that embodies safe work practices, respect for the environment, protecting the health & safety of our employees and delivering products / services that conform to the highest industry standards, legal and other requirements without any exclusions or exceptions.
All officers and employees are adhering to the Quality, Health & Safety of the company and promote the philosophy that standards are more important than business or marketing profit.
This policy communicated to all internal and external interested parties such as officers, employees, vendor, sub-contractors and customers.
Ensuring compliance of all applicable legal and other requirements
Controlling and preventing pollution to improve its environment performance
Assessing risk and achievement of objectives
The top management ensures that all employees are fully conversant with the company's policy and any update or modification thereto.